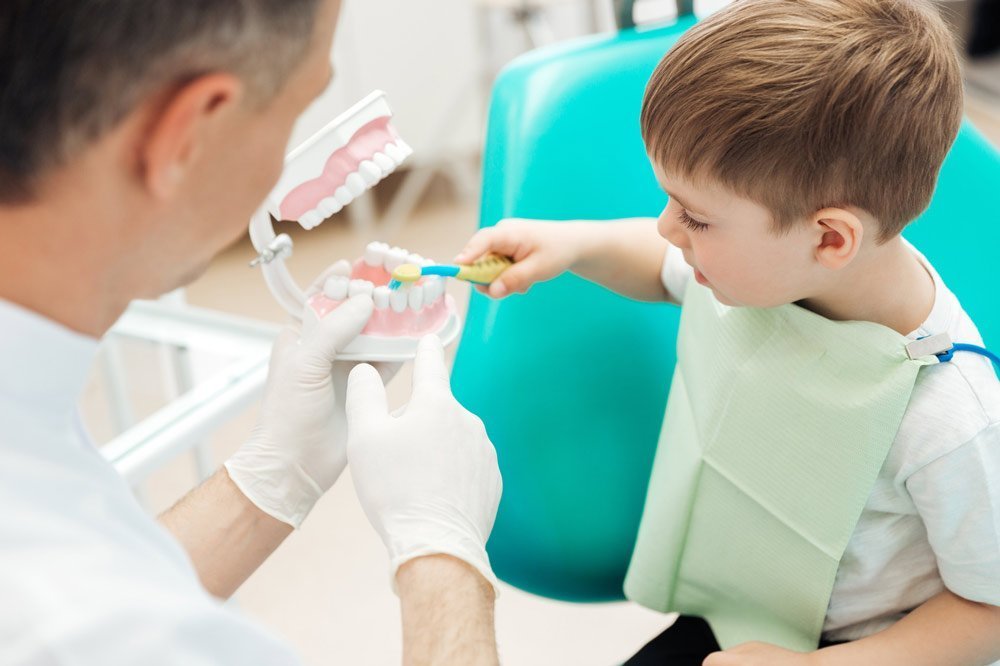 THE FIRST VISIT TO THE DENTIST
It is recommended that your child's first visit to the dentist be between the time the first tooth appears and the time when all of its primary teeth are visible. This is before 2 and a half years.
So that the visit to the dentist is not a problem in the future, a «test» visit is positive. It will help your child to become familiar with the doctor, sounds, smells and sensations of the consultation, before the actual exam.
Children who usually have their gums cleaned and their teeth brushed every day, will be logically more comfortable in the visits to the dentist .
Welcome to Family Doctors, the clinic of Gran Alacant with reference specialist doctors, involved neighbors who will take care of you as you deserve. Our team is trained for attention in different languages: English, Spanish, Swedish, Russian, Norwegian, French and Dutch. We offer a comprehensive health service with the best quality care providing personalized solutions to our patients. Family Doctors 24H is integrated by doctors of reference in their respective specialties. Our clinic is in a privileged and well connected enclave in Gran Alacant (Santa Pola), near the important Shopping Center and only 20 minutes from Alicante-Elche airport, near the most important cities of the province of Alicante such as Santa Pola and developments such as Urbanova and La Marina. Family Doctors 24h has new facilities with personalized attention and the support of the most advanced technology. We put at the disposal of the client a 24H emergency service, with 24H telephone service 365 days a year.
Tags: