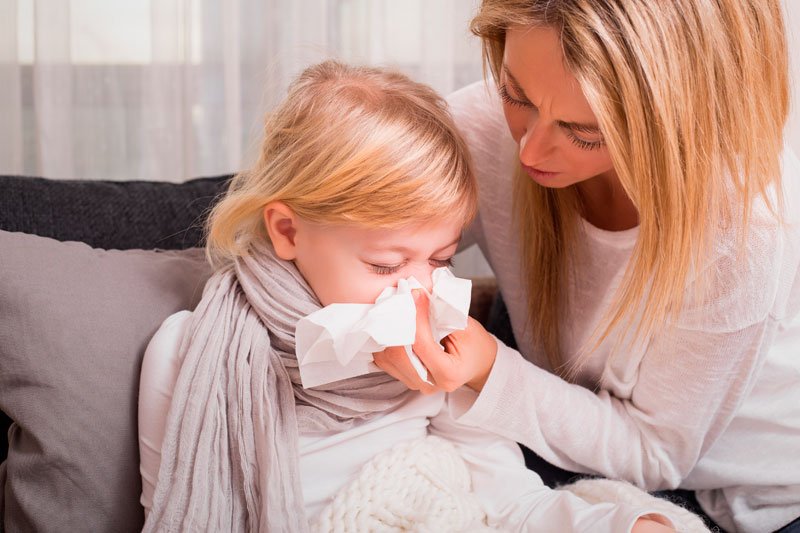 HOW TO PREVENT RESPIRATORY DISEASES
RESPIRATORY INFECTIONS ARE THE MAIN HEALTH PROBLEM THAT IS TREATED IN EMERGENCY SERVICES DURING AUTUMN AND WINTER.
THIS HAPPENS BECAUSE IN COLD WEATHER MONTHS THERE ARE ENVIROMENTAL CONDITIONS THAT FACILITATE THE SPREAD OF THE VIRUS THAT CAN BE COMPLICATED BY RESPIRATORY INFECTIONS OF BACTERIAL ORIGIN.
THESE CONDITIONS ARE: TO BE IN ENCLOSED SPACES.
THE CONTACT WITH SICK PEOPLE.
ABSENCE OF VENTILATION OF THE ENVIRONMENTS AND SOME HEATING SYSTEMS.
THE WAY IT IS SPREAD IS THROUGH THE RESPIRATORY SECRETIONS: TALK, CRY, COUGH, SNEEZE AND TOUCHING THE SAME PLACES THAT SOMEONE WITH AN INFECTION HAS TOUCHED RECENTLY.
THE HANDS ARE THE FREQUENT WAY OF TRANSMISSION, THE PERSON WHO SNEEZES AND COVERS HIS MOUTH OR BLOWS HIS NOSE IS LEFT WITH INFECTED HANDS. WASHING YOUR HANDS AFTER THESE ACTIONS IS ESSENTIAL FOR PREVENTION.
RESPIRATORY INFECTIONS CAN MANIFEST IN VARIOUS WAYS: WITH HIGH RESPIRATORY PROBLEMS WHERE THE NOSE AN THE PHARYNX ARE AFFECTED CAUSING NASAL OBSTRUTION AND SORE THROAT THAT CAN SOMETIMES CAUSE OTITIS OR SINUSITIS.
WITH LOW RESPIRATORY PROBLEMS SUCH AS ACUTE BRONCHIOLITIS AND BRONCHITIS THAT CAUSE DIFFICULTY BREATHING AND A WHEEZING IN THE CHEST.
WITH SEVERE CONDITIONS SUCH AS PNEUMONIA THAT COMPROMISE THE LUNG AND THE ABILITY TO BREATHE, CAUSES FEVER AND COMPROMISES THE GENERAL CONDITION OF THE BODY.
THE ELDER AND THE CHILDREN ARE THE MOST SUSCEPTIBLE TO CONTRACT A RESPIRATORY INFECTION.
THE MOST COMMON WINTER RESPIRATORY DISEASE IS THE COLD, WHICH IS CAUSED BY NUMEROUS VIRUSES. IT IS A BENING BUT ANNOYING DISEASE. ALTHOUGH IT DOES NOT PRESENT FEVER, PRESENTS NASAL SECRETION AN COUGH.
AFTER 1 OR 2 WEEKS THE SYMPTOMS DISAPPEAR.
INFLUENZA OR THE FLU, IS ROUGHER THAN THE COLD AND REQUIRES REST. ITS SYMPTOMS ARE FEVER AND GENERAL DISTRESS OF THE BODY: HEADACHE, MUSCULE AND THROAT, AND ALSO DRY COUGH AND RUNNY NOSE.
IT LASTS 1 WEEK AND THE BEST WAY TO PREVENT IS BY VACCINATING RISK GROUPS SUCH AS CHILDREN AND ADULTS OVER 60 ADMINISTERED EVERY YEAR.
THE MOST IMPORTANT THING IS TO PREVENT, WASH YOUR HANDS, HAVE A GOOD HYGIENE WHEN SNEEZING OR CLEANING YOUR NASAL SECRETIONS,AVOID THE ENCLOSED SPACES WHERE THERE ARE MANY PEOPLE.
GO TO THE DOCTOR IF YOU FEEL DIFFICULTY BREATHING, COUGH WITH SNORING IN CHILDREN, HIGH FEVER THAT DOES NO IMPROVE, SYMPTOMPS THAT GET WORSE WITH THE DAYS.
IF YOU HAVE ANOTHER CHRONIC OR RESPIRATORY ILLNES THAT MAY MAKE RESPIRATORY INFECTIONS WORSE, SUCH AS CHRONIC LUNG DISEASE, DIABETES OR HEART DISEASE IN GRAN ALACANT FAMILY DOCTORS WE HAVE A MEDICAL TEAM FOR YOU.
Tags: